info@anemiapartments-ikaria.com
+30 22750 71190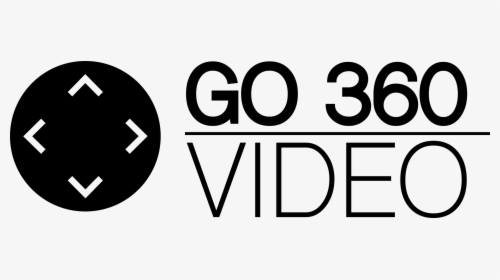 WELCOME
According to Greek mythology the Ikarian Sea was named after Ikarus, the son of Hephaestus, after falling into the water because his wings melted… One of its ancient names was Dolichi, which means long, because of its elongated shape. For us, and for those who live here enjoying such a special relationship with the passage of time and longevity, it is a magical place. Unique in the Aegean, quirky, full of joy, music, summer festivals with local dances, wine, raki. Its nature is of exceptional beauty and you can never get enough of swimming in amazing beaches with crystal clear waters, or trekking in the beautiful paths all over the island.
Ikaria was our choice, not our birthplace. Here we built Anemi, seven fully equipped and spacious apartments, with huge balconies overlooking the sea and a lush garden with a pergola and hammocks. They are situated in one of the most beautiful parts of the island, above Armenistis village. For our family Anemi is a home away from home, made with a lot of personal work to always improve the premises and services. The core of our philosophy is to offer our summer guests what we are looking for every time we travel: An unpretentious, family friendly and cozy atmosphere. A place where you don't have to wear more than your swimming suits, pareos, T-shirts, shorts. And enjoy the freedom of walking barefoot all day! We gather in the garden for coffee and breakfast and of course for the magnificent sunsets and then we drink our raki, we sing, we communicate. We tell stories about Ikaria, exchange tips, talk about the tours of the day and the discoveries we made. In a few words: we celebrate the famous Greek Summer every day….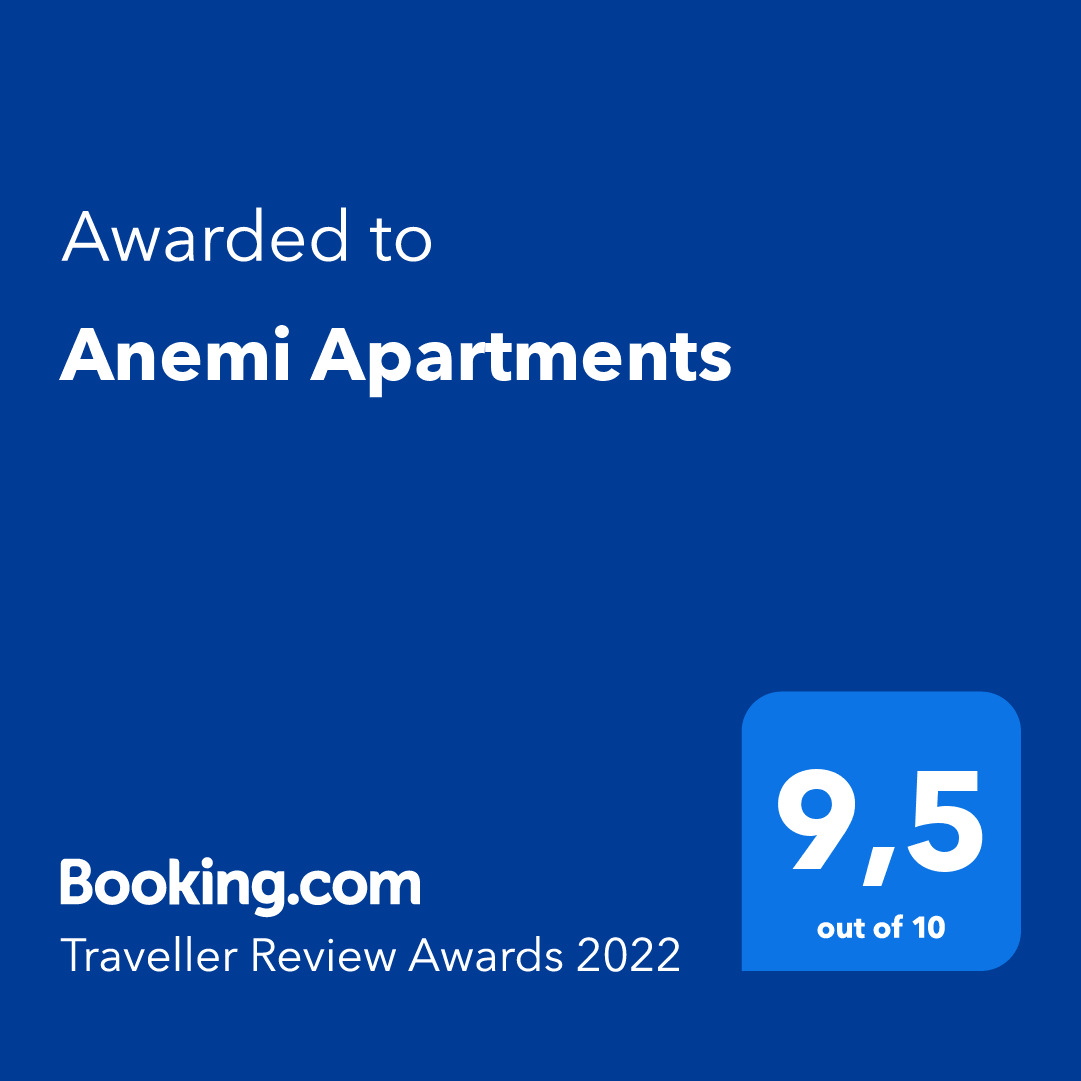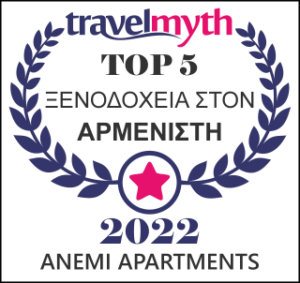 SPECIAL OFFER
20/09 – 20/05: 5 NIGHTS + 2 FREE
21/05 – 15/07: 6 NIGHTS + 1 FREE
01/09 – 19/09: 6 NIGHTS + 1 FREE
Family apartments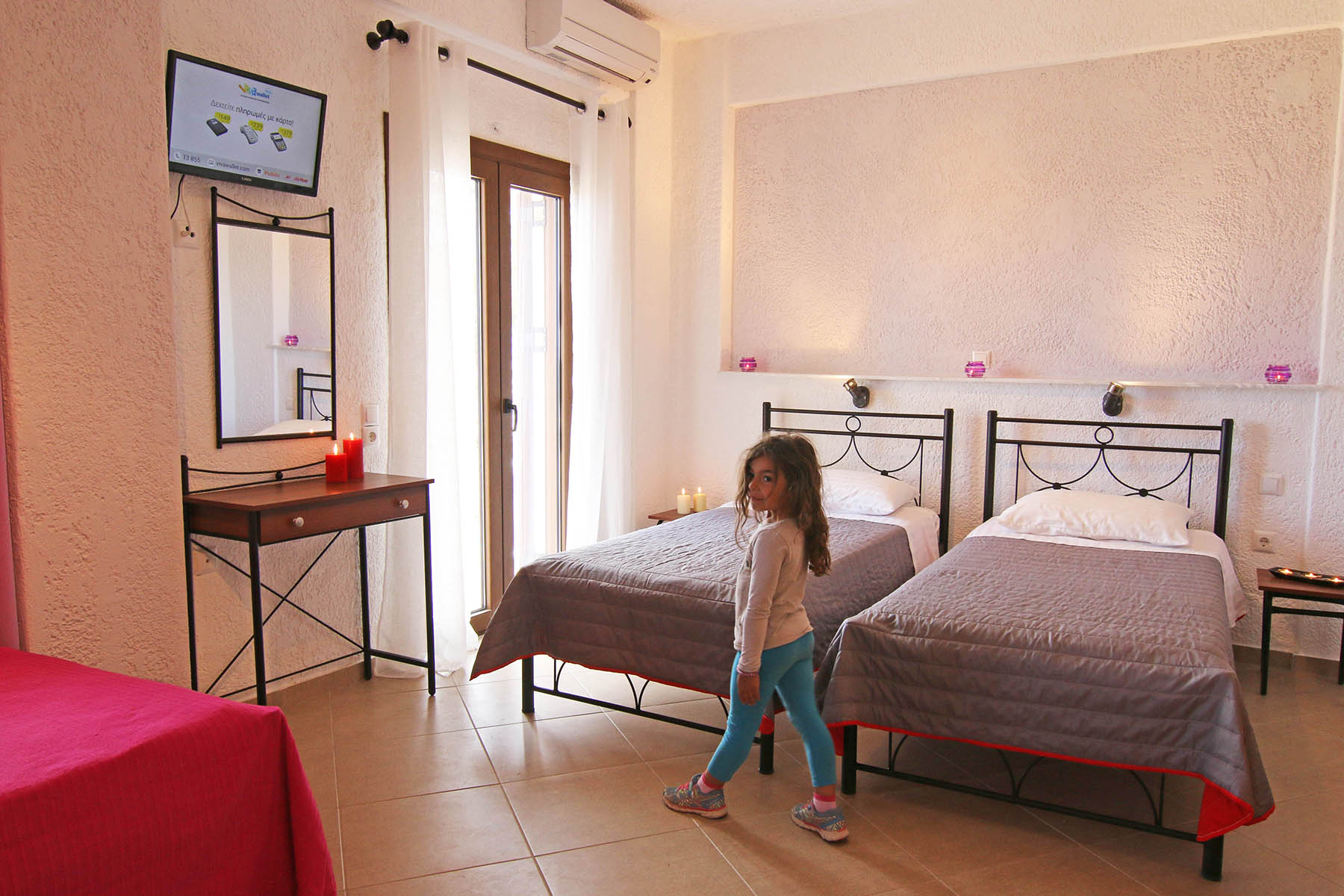 Two-room family apartments
Make yourself at home here as you and your children enjoy the spacious surroundings and the huge balconies with unique, breathtaking views. Fully equipped with kitchen, double and single beds or sofas which convert into two beds.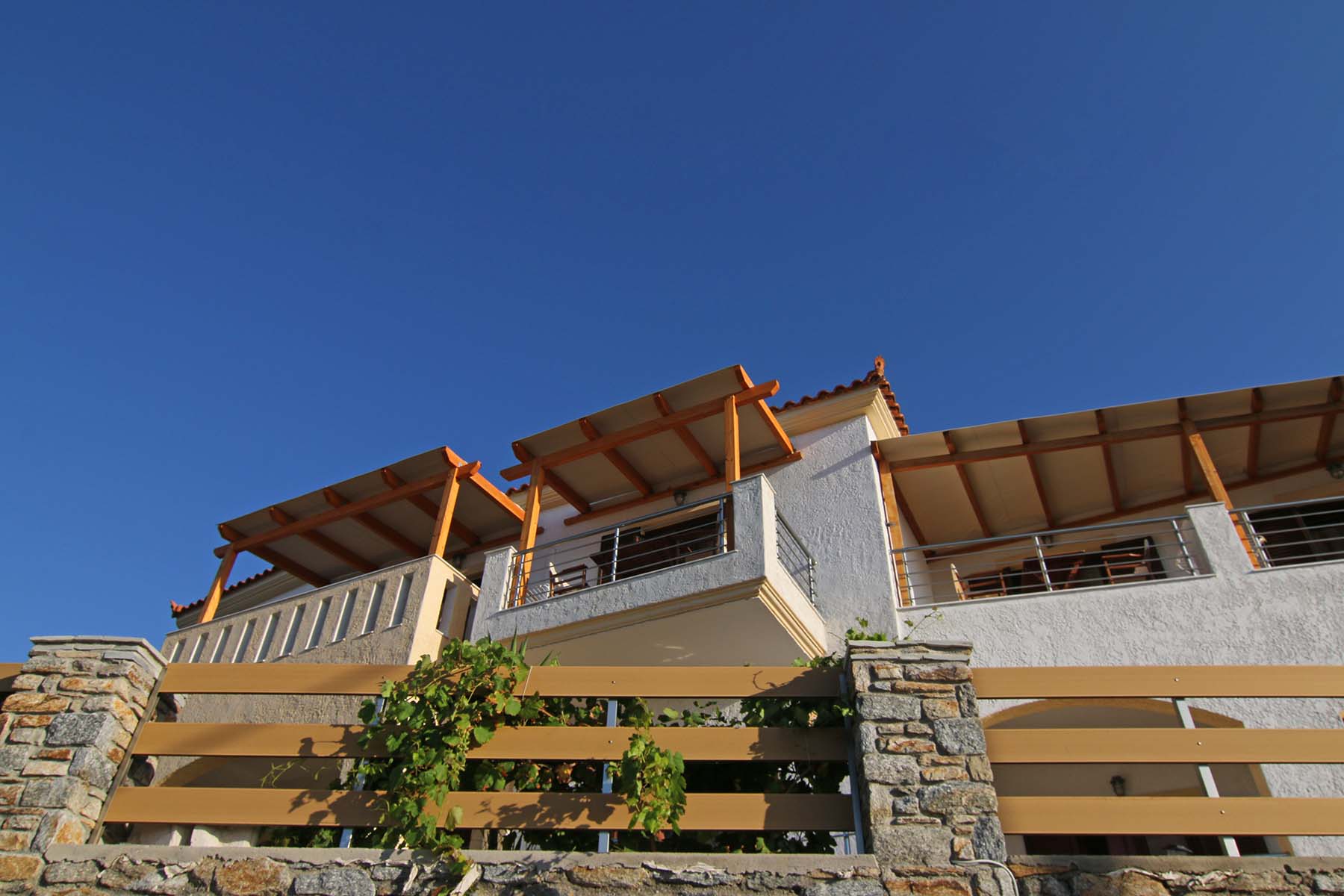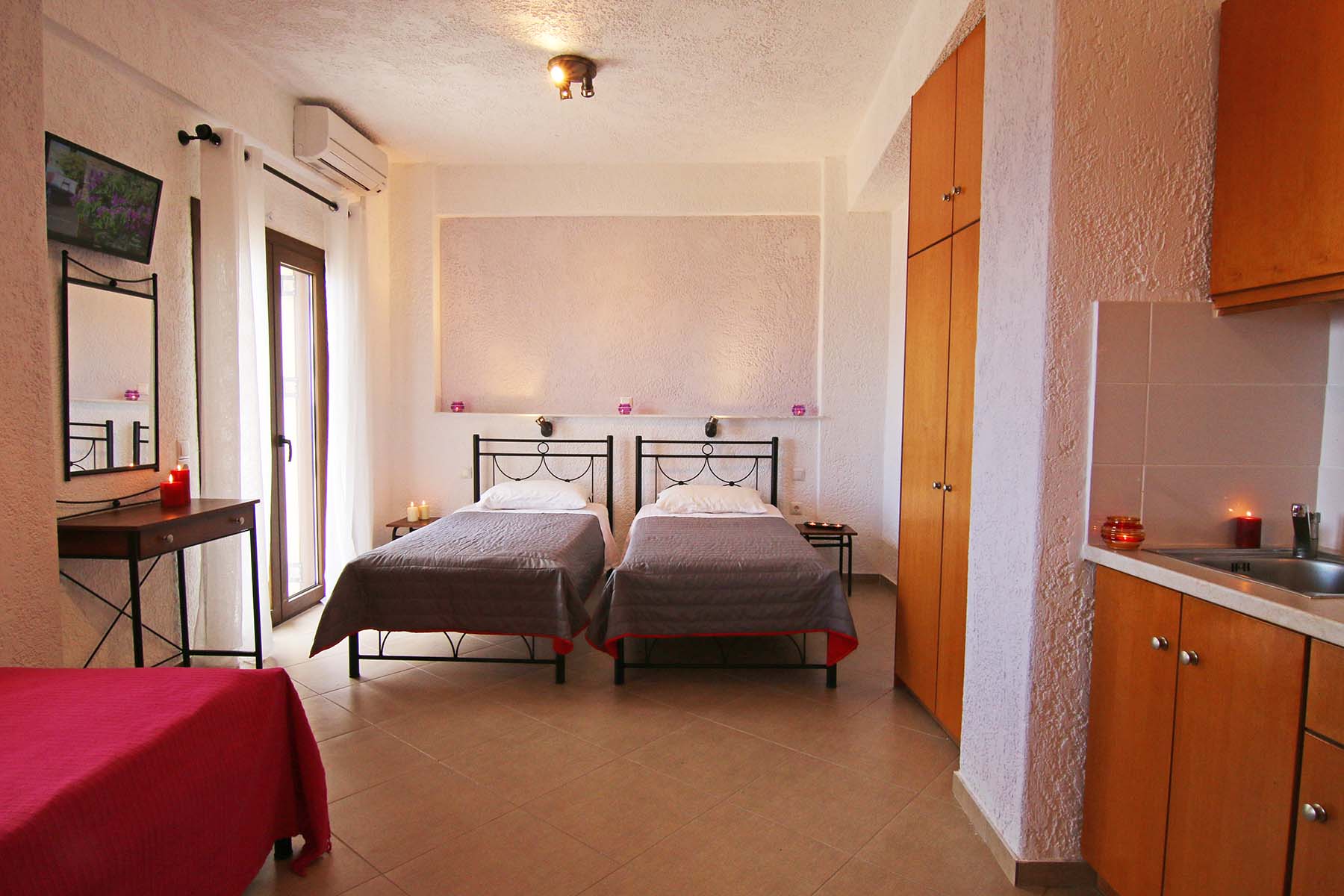 One-room family apartments
These cosy and beautifully decorated apartments will be your home away from home. Fully equipped with kitchen, large balconies and views of all the surrounding countryside and the sea over to the island of Chios.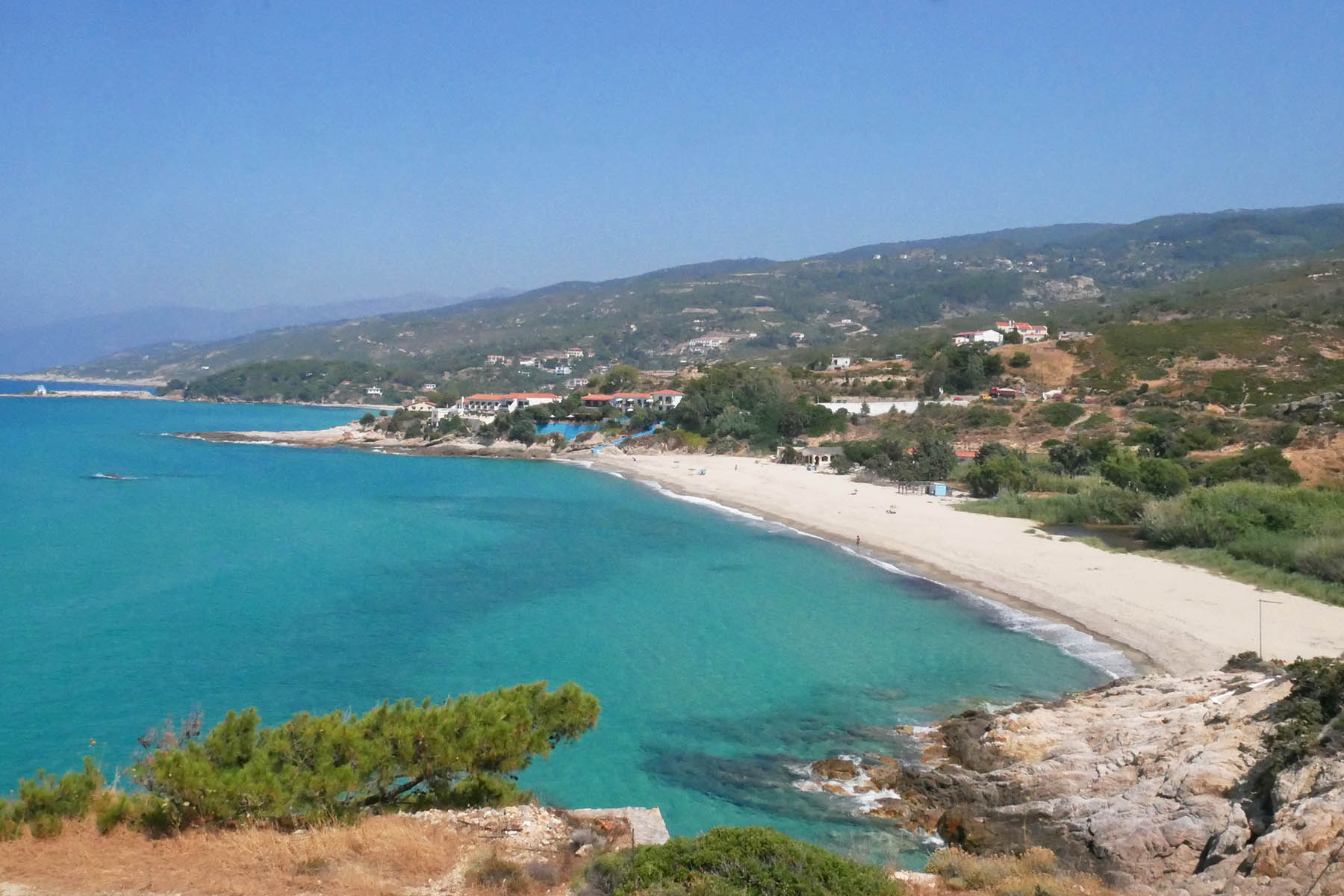 Travel to Ikaria
Our way to introduce you to our magical island is a Travel Guide written by journalists specialized on field research and travel reporting, paired with high quality photographic material.